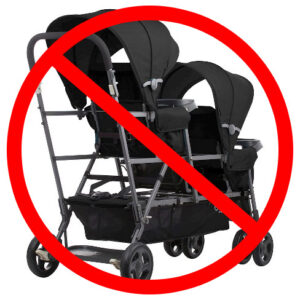 With the addition of "Star Wars Galaxy's Edge" land scheduled to open this year we are expecting one of the busiest summer/fall season of all time at Disneyland and Walt Disney World.  Just in time for the big crowds Disney has announced some new rules that will take effect starting May 1st.  Disney Springs in Orlando (formally Downtown Disney) is exempt from the policy.
Smoking (including vaping) will not be allowed in any of the Disney parks, water parks, ESPN Wide World of Sports, and Downtown Disney (California).  Smokers will be able to light up at designated smoking areas outside the entrances.  Resort hotel guests will continue to have designated smoking area's.  For those like me who can't stand the smell of cigarette smoke it's a big plus.  My son stepped on a burning cigarette when he was a toddler at one of the water-parks so we are excited to see the ban in place.  Of course not all smokers are as inconsiderate and we understand it will be an inconvenience for them.  If you are a smoker you will want to plan your day to include a few walks towards the exit.
Now on to the bigger news, Disney is limiting the size of strollers and stroller wagons will no longer be allowed.  The good news is many strollers on the market already fit the new guideline dimensions.  As a frequent Disney visitor I never understood why people would bring giant strollers in to the parks.  For us, a smaller stroller always seemed easier.  You are not just rolling around the theme park.  You are hoping on Disney buses, the monorail, and other transportation.  One time we brought a large stroller and we regretted it.  We ended up leaving it at the hotel and purchasing a smaller stroller in Orlando.  Large strollers take up so much space and are not easy to manage on the buses.  Plus it's hard to maneuver around the busy crowds.  I imagine most past guests can remember getting ran over by someone pushing a giant stroller.  They don't mean hit you, it's just impossible to get anywhere without accidentally running in to people.  It's even worse when a small child gets hit.  I know it's the happiest place on earth, but I've seen many instances of stroller-rage as some adults can easily get worked up after a day battling the hot sun and non-stop Disney songs.  All it takes is a stroller wheel to the back of their ankle to set them off!
The new policy states strollers can not be any larger than 31 inches wide and 52 inches long. So parents, measure your stroller before heading to Disney or you will be leaving your stroller outside the gate.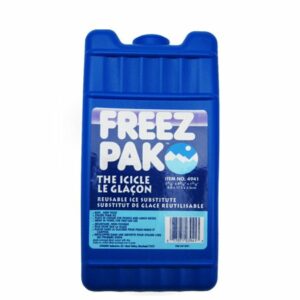 One final new rule is loose ice will no longer be allowed to be carried in to the parks.  If you planned on bringing a cooler be sure to pack one of the reusable ice packets to keep your drinks cold or store your ice a ziplock bag.  Once inside the park you can also request complementary cups of ice from the drink stands if you wish.  The main reason for this change is to keep the security line moving.  Making security search through loose ice to make sure there is nothing hidden inside takes time and slows everyone down.  Everyone knows we hate waiting in security lines so I think this is a great policy.
If you are visiting Disney soon be sure to remember these new rules.  Getting denied entry to the parks because your stroller is too big or you have loose ice cubes is not a good way to start your vacation.  Enjoy the magic.