Ocho Rios, Jamaica is one of our top selling destinations.  Experiencing your resort is great, but you get so much more from your vacation when you get out and explore.  Below is a list of my favorite things to do while in Jamaica.
---
Catamaran Cruise to Dunns River Falls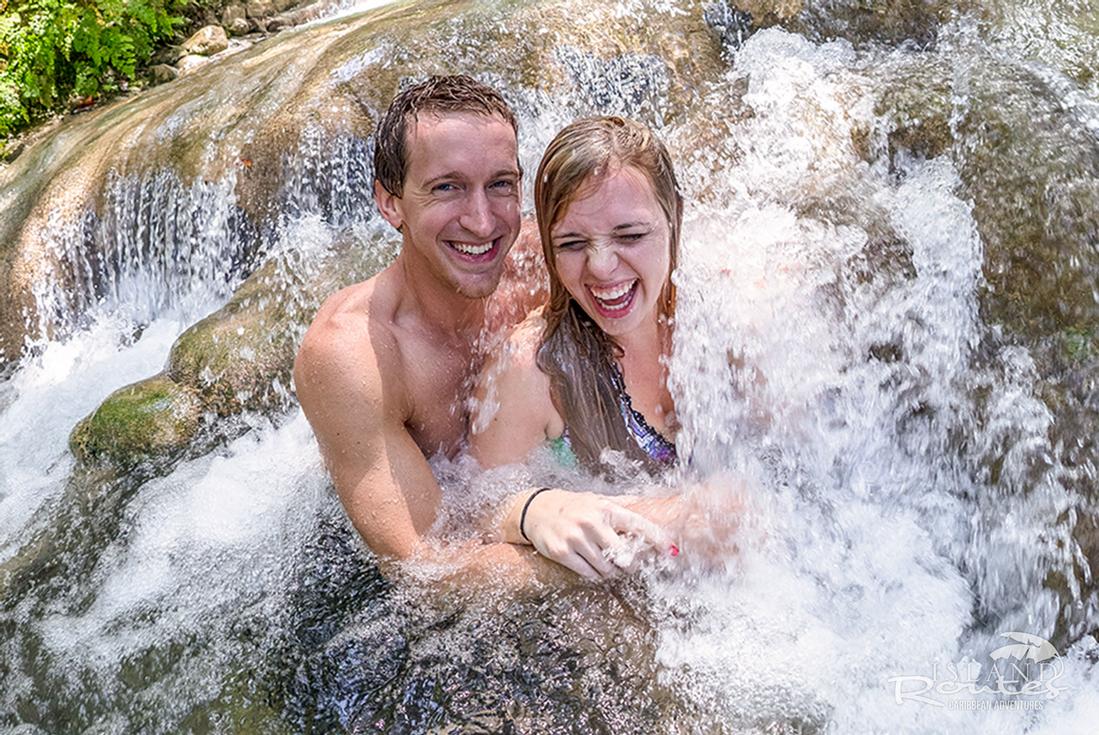 This is a MUST for guests staying in Ocho Rios.  Dunns River Falls is one of Jamaica's most famous attractions and there is no better way to experience than with the folks at Island Routes.  The catamaran cruise enough is worth the cost, but add in a stop for snorkeling, and hiking up the water and you have a great 1/2 day adventure.  I love this tour so much that I've personally been on it over a dozen times!  The staff onboard is awesome.  The DJ will have you on your feet dancing to Jamaican music.  The bartenders will serve you great drinks (included).  If you want a fun experience I highly recommend this cruise!  For more information click here.
---
Golf at Sandals Country Club
If you're a golfer you'll want to visit Sandals Country Club in Ocho Rios.  It's open to the public, but if you are Sandals guests your greens fees and transportation from the resort are included for free.  This 18 hole course in the hills of Jamaica includes views of the ocean and mountains and a fantastic staff.  The caddies are great, and I'm happy to give you a list of my favorites.  Every year 4 of our agents participate in a yearly golf tournament and it's usually one of best trips I take every year.
---
Swim with Dolphins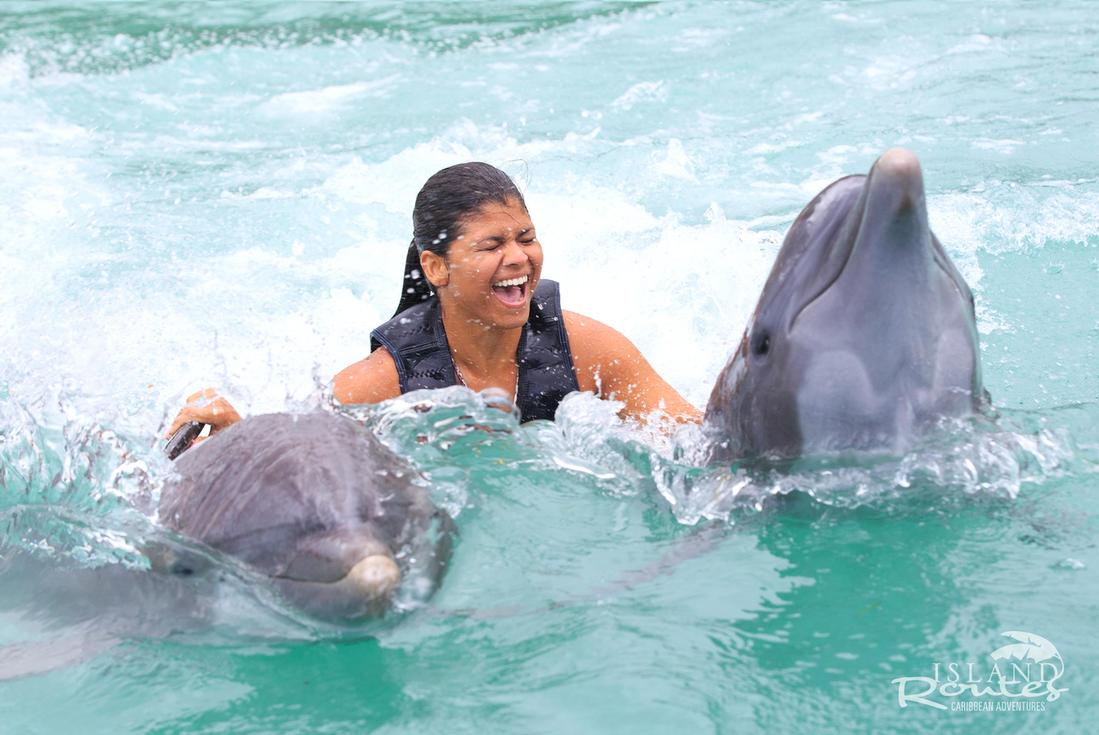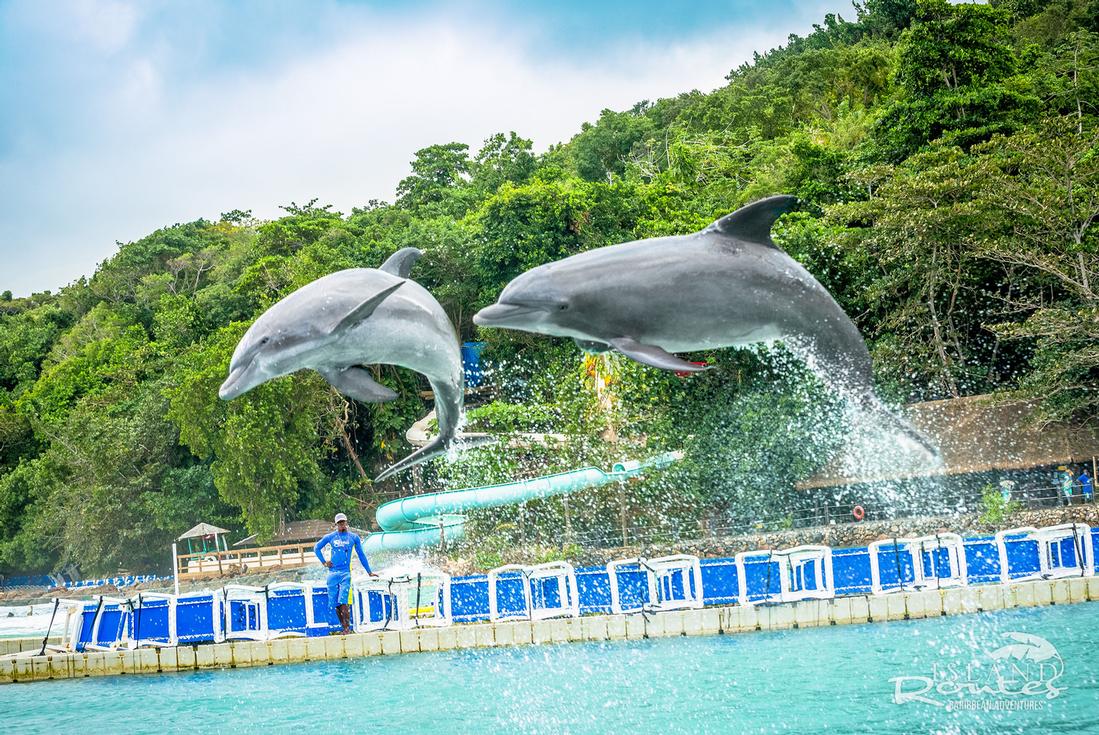 If you have never been up close and personal with a dolphin you have no idea how cool they are.  Dolphin Cove as two locations in Jamaica, with my favorite being in Ocho Rios.  Dolphin Cove has a natural cove surrounded by 5 acres of lush tropical rain forest.  In addition to interacting with the dolphins includes with you admission is a fun pirate show, snorkeling with stingrays, and a nature walk with exotic birds and iguanas.  For those a bit more adventurous you can also with and interact with Caribbean sharks! YIKES!  For more information click here.
---
See Where Bob Marley Grew Up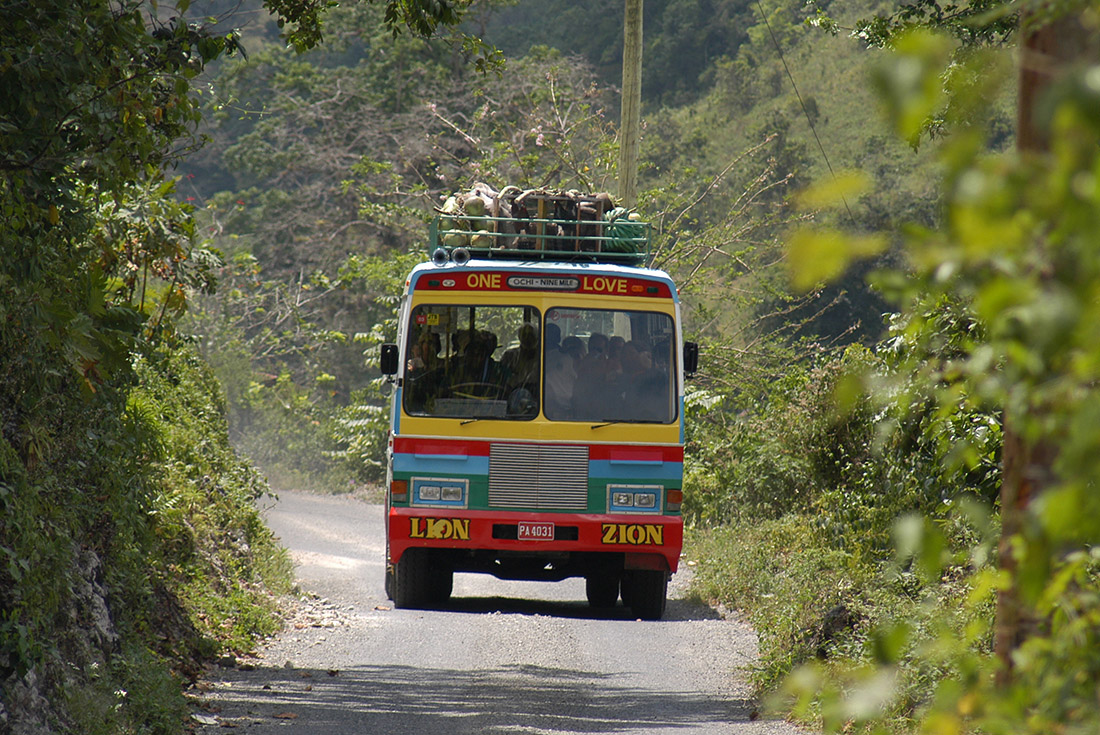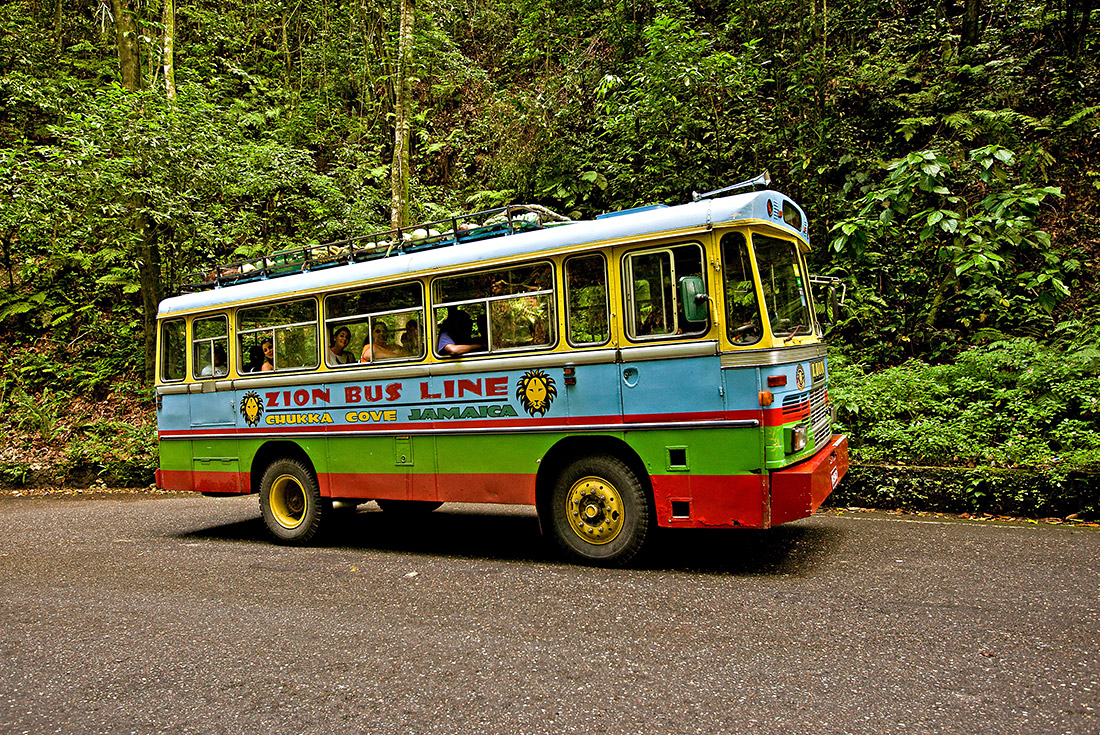 Hop aboard the Zion Lion Bus Line for a journey to the village of Nine Mile, the birthplace and final resting spot of legendary Bob Marley.  Along the way you'll see a glimpse of rural island life in Jamaica.  Of course you'll listen to Bob's greatest hits on the journey and partake in some Irie Rum Puncy.  The guides are great and do a wonderful job explaining the culture of Jamaica.  Great for those looking to experience the "true" Jamaica.
---
Ride a Jamaican Bob Sled & Zipline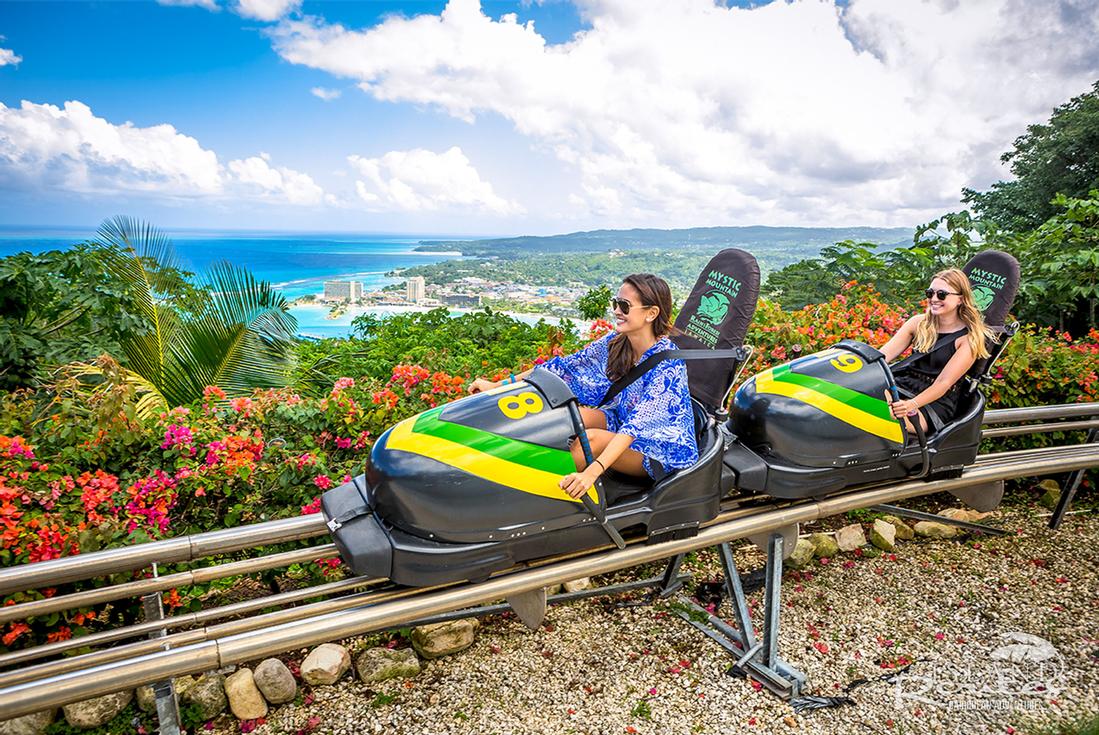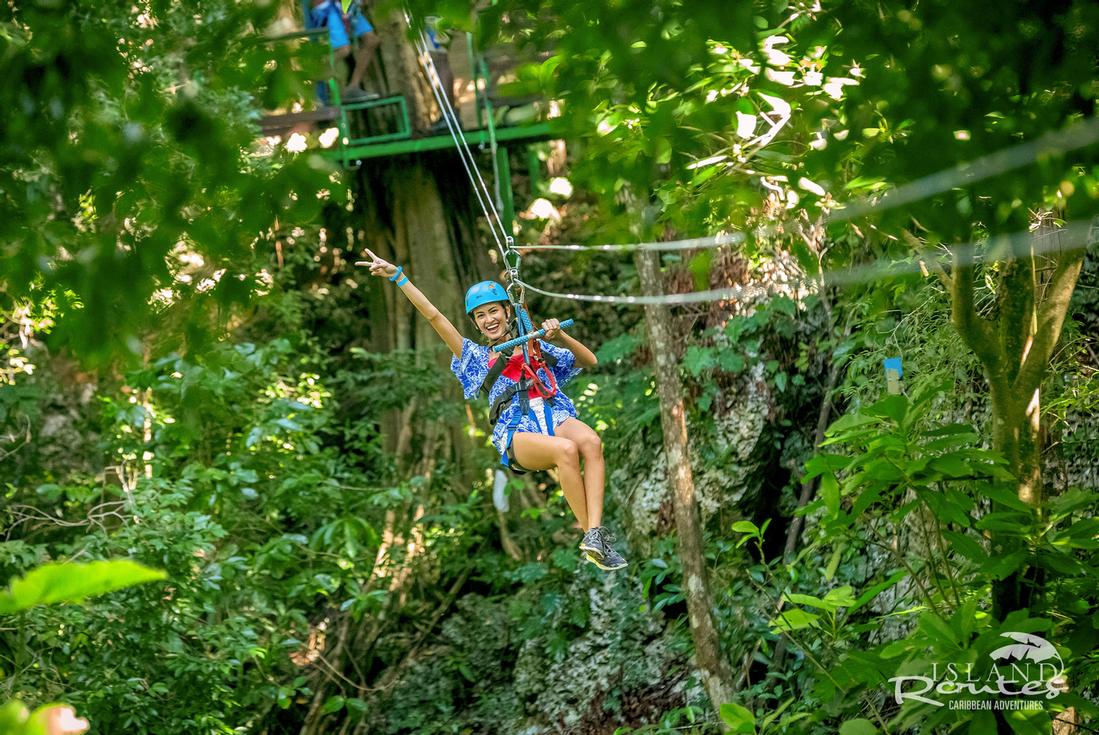 Visit Mystic Mountain and experience Jamaican culture and have some fun!  Upon arrival you ride a giant sky explorer lift (we the northeast US we call it a ski lift lol).  The views as your ride up along the mountain cliff are amazing.  You'll see the Caribbean Sea and the cruise boat port on your way up.  Once on top you'll experience a small shop and a historic center with some great displays about Jamaica.  You'll then ride the gravity fed bob sled.  You control the brakes so it's up to you how fast you want to go!  After the bob sled you'll zipline through the tropical rain forest on a a great zipline course.  Not for the faint of heart!  If you love thrills and excitement this is a must do excursion.  For more information click here.
---
Swim in the Blue Hole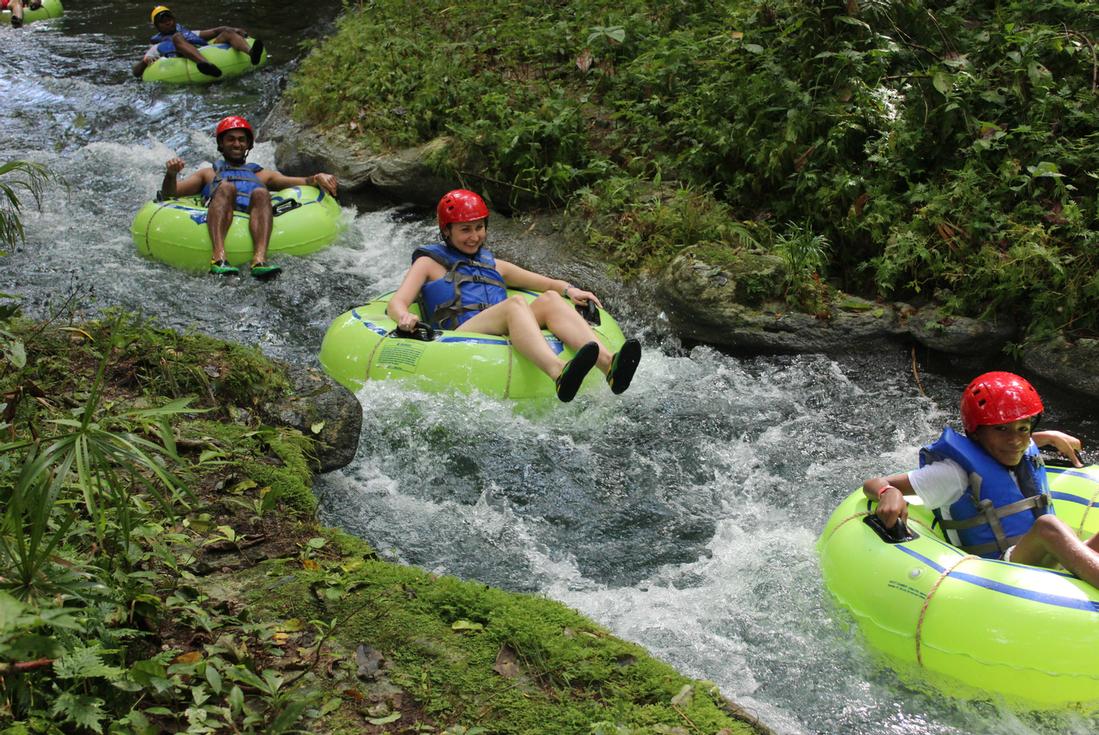 You'll start with a three mile river tubing adventure down the beautiful White River and then you'll visit the Blue Hole.  The tubing adventure is amazing. See nature in it's finest.  Blue Hole is stunning.  Jump off the rocks into natural swimming pools and explore hidden underwater caves and tunnels.  The rope swing is awesome and if you daring you can dive off the high platforms!  For more information click here.
---
Have fun in Jamaica!  If you are still planning your resort stay be sure to contact me for the best deals and free travel planning.  Peace, one love.
Larry Field – EMvacations.com